Posted:

April 24, 2014

Tags:

Comments:
New Family Law Terminology: "Uncoupling"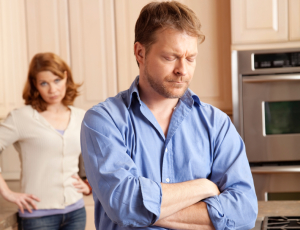 Actress Gwyneth Paltrow recently made news when she chose to split from her husband Chris Martin, and used the term "conscious uncoupling" rather than divorce. The Creator of "conscious uncoupling", Katherine Woodward, describes it as "a way to break up that is characterized by goodwill, generosity and respect. They also agree to minimize the damage to themselves, to their children, and to their spouse." In many marriages that reach the point of divorce, it is common for a spouse to feel that the other spouse is mostly to blame in the end of their marriage and this can lead to much anger and resentment. These feelings can be very difficult to overcome and very hard on any children involved.
Conscious Uncoupling is a new mindset concerning divorce that, when successful, sees both spouses take responsibility for the failing of the marriage and to view the break up in a more honest and objective way rather than an emotional way. When divorces head down the road of the "blame-game" it can become more about revenge, financial gain, or punishing the other spouse. Conscious uncoupling strives to avoid these contentious feelings, attempting to appreciate the good things in the marriage rather than focusing on the negative of the split.
Attorneys that have handled cases that included conscious uncoupling have recommended that the couple seeking a divorce obtain a separation and begin to divide such things as assets and agree to a custody arrangement if there are children. Agreeing to such terms while in a separated state can save time, legal fees and allow the couple and children to adjust to their new lives.
The bottom line with conscious uncoupling is to understand that it's not about what the other person did or didn't do. It's about what you yourself did or didn't do. It's about what you can learn from this experience to move on since you will be moving on without your spouse. It's about taking responsibility and looking inward and onward.